..................................................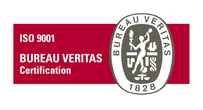 International Affairs
The main goal of international cooperation is the recognisability of the Faculty and its positioning at both the national and international level for the purpose of improving research and teaching activities of the Faculty and presenting accomplishments achieved so far. With the aim of achieving the set goals, the Faculty encourages intensive involvement of its lecturers and teaching assistants in various forms of national and international activities, primarily those related to teaching and research. This is especially carried out through cooperation in teaching, research, conferences, and the like.

Contacts Information:

Vice-dean for International Affairs
Professor Nada Bodiroga-Vukobrat, J.S.D.
Faculty of Law University of Rijeka
Hahlić 6, 51000 Rijeka, Croatia
e-mail:

This email address is being protected from spambots. You need JavaScript enabled to view it.



Erasmus Coordinator
Assist. Prof. Sandra Winkler, J.S.D.
Faculty of Law University of Rijeka
Hahlić 6, 51000 Rijeka, Croatia
e-mail:

This email address is being protected from spambots. You need JavaScript enabled to view it.



Jelena Mitrović, MA
Administrative Assistant for International Affairs and Projects
Faculty of Law University of Rijeka
Hahlić 6, 51000 Rijeka, Croatia
Phone: +385 51 359 503
e-mail:

This email address is being protected from spambots. You need JavaScript enabled to view it.