Home
New EU Project at the Faculty of Law in Rijeka about sport diplomacy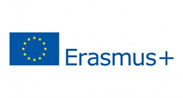 Following the European Commission's approval of financing the Erasmus + collaborative partnership project titled Promoting a Strategic Approach to EU Sport Diplomacy, the two-year agreement was signed during December 2018.

Project partners, along with the Faculty of Law in Rijeka, are the Universite Catholique de Louvain (Belgium), Universidad Carlos III Madrid (Spain), TMC Asser Institute, The Hague (The Netherlands), ESSCA School of Management (France), TAKT NGO (Republic North Macedonia) while the coordinating institution is the Edge Hill University (UK).

Project duration: 01/01/2019-31/12/2020.
Agreement No.: 2018-3287
Project activities and developments may be followed here.