Home
The Dean's position on minority languages during the COVID-19 epidemic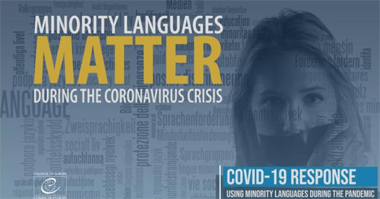 The PRAVRI Dean Prof. Dr. Vesna Crnić-Grotić, in her capacity of the Chair of the Committee of Experts of the European Charter for Regional or Minority Languages, has expressed concern, in an interview at the end of April, about the widespread absence of regional or minority languages from official information and communication about COVID-19.

She underlined that, according to the Charter, regional or minority languages should be used in all contexts and, therefore, that authorities should also actively use regional or minority languages in their response to the pandemic. In particular, it should be borne in mind that COVID-19 patients would feel even more isolated if they were not able to communicate with healthcare staff in their language.

View the entire interview here.