Home
Assistant Professor Rittossa on social risks of technology-based measures to fight COVID -19 epidemic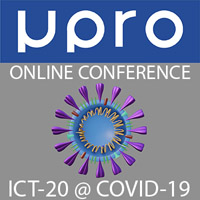 #PRAVRI researchers have redirected their scientific efforts towards the issues arising as a result of the COVID-19 epidemic and related changes in the social life of different communities.

In collaboration with colleagues from several other EU Member States, Assistant Professor Dalida Rittossa draws attention to the need to achieve the proper balance between the positive actions based on technology to fight the pandemic and the protection of individual human rights and fulfilment of special needs of the vulnerable groups such as children, victims of family violence and persons with mental health difficulties. Her presentation titled "Life in the time of COVID-19 – Social implications on the security and well-being of vulnerable groups in the European context" was part of the online conference What have we learned and done so far: social, medical and educational aspect of the COVID-19 pandemic (ICT-20 @ COVID-19) organised by the Croatian Society for Information, Communication and Electronic Technology – MIPRO on 27 and 28 May 2020.

Here you may access the conference programme, and the respective summary.