Home
Virtual exhibition "The Life and Work of Professor Petar Simonetti"
On the occasion of the Book Month, we would like to invite you to visit our virtual exhibition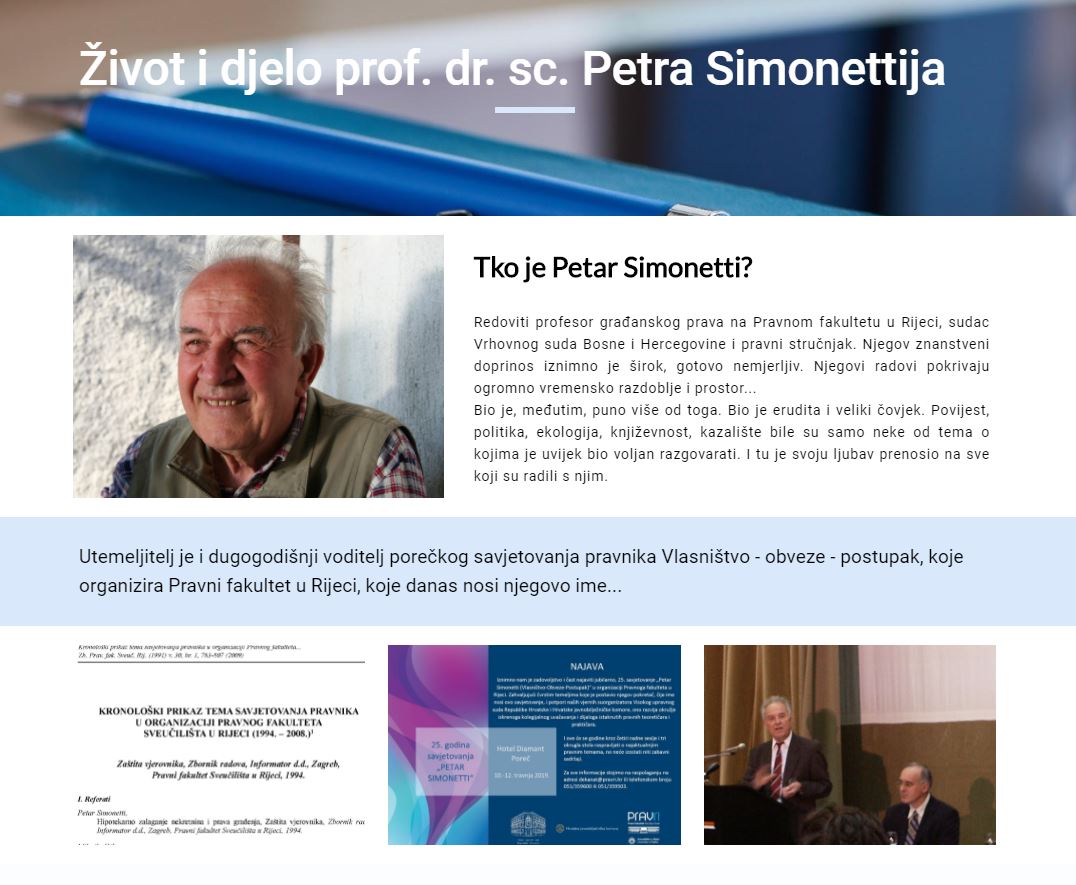 The virtual exhibition was created in cooperation with the scientific and teaching staff of the Faculty of Law in Rijeka, Assist. Prof. Ivo Tuhtan-Grgic, Prof. Maja Bukovac Puvača, Head of the Library Dejana Golenko, Ph.D., librarian Martina Grlica and student Lucija Baljak.
This exhibition shows scientific publications by renown legal academic and expert Petar Simonetti, Professor of Civil Law at the Faculty of Law in Rijeka, Judge of the Supreme Court of Bosnia and Herzegovina and founder and a long-time president of the Poreč Lawyers Conference Ownership – Obligations – Procedure, organized by the Faculty of Law in Rijeka which today bears his name.
The virtual exhibition includes three themes: Life and Work, Scientific Opus and Book Collection.

We would like to invite you to dive into the world of the professor Simonetti's legal scholarship through interactive links and browse the digitized editions of his publications through the link: https://sites.google.com/pravri.hr/zbirka-simonetti/
Our appreciation goes to the family of Professor Simonetti for the permission to digitalize his works and make his legal thoughts widely available to members of academic and professional communities anywhere in the world.