Digital transformation of society: Legal aspects
About the project
Principal investigator: Associate Professor Ana Pošćić
Starting date: 07/03/2019
Finishing date: 07/03/2022


Project Summary

Digitalisation transforms and accelerates not only the ways of doing business, but also the ways of thinking. Unprecedented interconnectedness and access in the cyberspace, where everything is available at the touch of a finger, give rise to many issues concerning the transfer and impact of new technologies from the digital world on social relations in the 'real' world. There is a dichotomy between accelerated development of digital world and limited capacities of institutions, communities and individuals to absorb these seemingly unlimited possibilities in the real world. The purpose of law is to create legal certainty. Digitalisation erases traditional space – time divide on which the law depends and without which its purpose is at risk.

Current legal knowledge has only began to grasp the rapid development and digital transformation of society. Further research is needed to provide the basis for elaboration of well-planned regulatory policy and legal framework in the Croatian and european context. This project gathers scholars in the area of EU, constitutional, labour, social, family and criminal law, as well as linguistics, with the aim of identifying specific legal challenges and suggesting possible solutions. The plan is to enable synergical flow and link research results in various selected areas in which law and technology meet.

Digitalisation benefits the economy: digital market knows no boundaries and changes economic paradigms. Competitive economy transforms to sharing economy. Legal framework is not adapted to economy based on sharing. Risks of digital transformation primarily affect labour market, since many jobs become automated. Work relations are the binding force of any society. Changes in the world of work will dictate the destiny and future development of social systems and family relations, as well as the application of constitutional principles and traditional procedural guarantees in the digital transformation of society.

Members of the research team
Full Prof. Sanja Barić, Ph.D.
Assoc. Prof. Ana Pošćić, Ph.D.
Assist. Prof. Adrijana Martinović, Ph.D.
Assist. Prof. Vanja Smokvina, Ph.D.
Assist. Prof. Sandra Winkler, Ph.D.
Assist. Prof. Martina Bajčić, Ph.D.
Matija Miloš, Ph.D.
Iva Parenta
Research Highlights
Recently published articles:
Bodiroga – Vukobrat, N., Martinović, A., Izazovi pružanja usluga na digitalnom tržištu EU-a - usluge informacijskog društva i "pozadinske" usluge, (Challenges of Providing Services on the EU Digital Market – Information Society Services and "Underlying" Services), in: Zbornik Pravnog fakulteta Sveučilišta u Rijeci, Vol. 40 No. 1, 2019.

Pošćić, A., Europsko pravo tržišnog natjecanja i ekonomija dijeljenja – odabrana pitanja, (European Competition Law and Sharing Economy – Selected Issues), in: Zbornik Pravnog fakulteta Sveučilišta u Rijeci, Vol. 40 No. 1, 2019.

Bodiroga –Vukobrat, N., Pošćić, A., Martinović, A., Izazovi liberalizacije tržišta usluga – pet godina članstva u Europskoj uniji, (Rethinking Liberalisation of the Services Market After Five Years of EU Membership), in: Godišnjak Akademije pravnih znanosti Hrvatske, vol. X., no. 1 (2019)

Bajčić, M., Pravo okrivljenika na tumačenje i prevođenje u kaznenom postupku kroz prizmu recentne prakse Europskog suda za ljudska prava i Suda EU-a, (Right to Interpretation and Translation of Accused Persons in Criminal Proceedings through the Lens of Recent Case Law of the ECHR and the CJEU), in: Zbornik Pravnog fakulteta u Zagrebu, Vol. 69 No .2, 2019

Smokvina, V., Čunčić, M., Suvremeni izazovi u provođenju socijalne politike s posebnim naglaskom na mjere socijalne intervencije, (Contemporary Challenges in Social Policy Implementation with Particular Emphasis on Social Intervention Measures), in: Zbornik Pravnog fakulteta Sveučilišta u Rijeci, Vol. 40 No. 3, 2019

Pošćić, A., Martinović, A., EU Competition Law in the Digital Era: Algorithmic Collusion as a Regulatory Challenge, in: EU and Comparative Law Issues and Challenges Series (ECLIC), Vol. 4, 2020

Pošćić, A., Utjecaj četvrte industrijske revolucije na politiku tržišnog natjecanja (The Influence of the Fourth Industrial Revolution on the Market competition Policy), in: Pravo i politika EU stara pitanja, novi odgovori, okrugli Hrvatska akademija znanosti i umjetnosti, book 54, Zagreb (2020)

Pošćić, A., Martinović, A., Rethinking Effects of Innovation in Competition in the Era of New Digital Technologies,in: InterEuLawEast, vol. VII, no. 2 (2020)

Winkler, S., L'impatto delle nuove tecnologie sul diritto della famiglia, Annali della Facoltà Giuridica dell'Università di Camerino, no. 10 (2021)
Pošćić, A., Martinović, A., Towards a Regulatory Framework for Artificial Intelligence - an EU Approach, Contemporary Economic and Business Issues, Drezgić, Saša et all. (eds.), University of Rijeka, Faculty of Economics and Business, Rijeka, 2021
Scientific Conferences:

"Digital Transformation – Societal and Technological Aspects", University of Rijeka, Faculty of Law, 25 October 2019
Scholars were grouped in four consecutive panels that dealt with ethical, legal, linguistic, economical and other challenges standing before the implementation of digital technologies in a range of issues. The conference was attended both by members of the teaching staff and students, confirming the relevance of the topics the conference was dedicated to for both legal theory and legal education.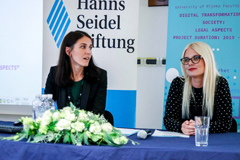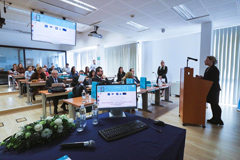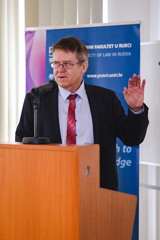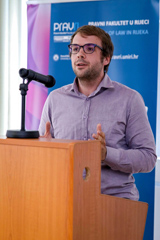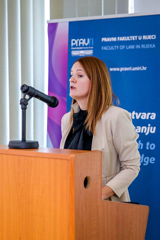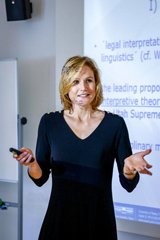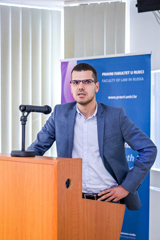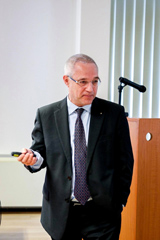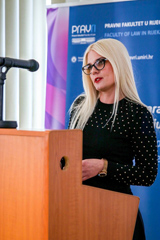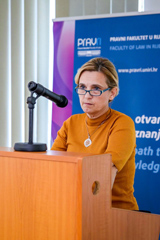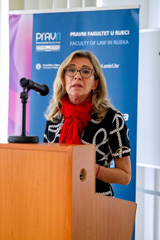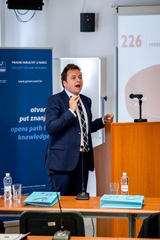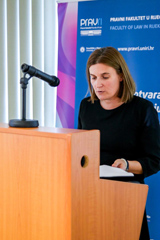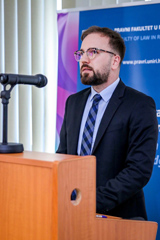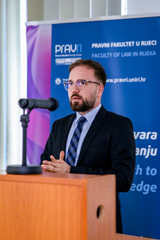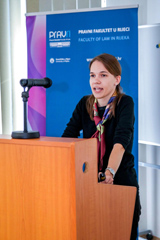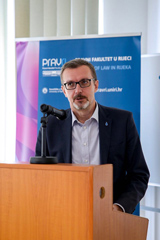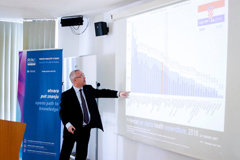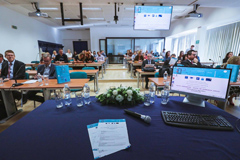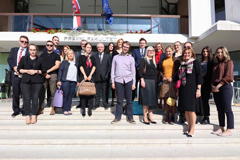 International Scientific Colloquium Giornata di studio del Nord Adriatico – temi giuridici di attualità, Faculty of Law, Rijeka, 21 September 2020:
UNIRI-DIGITALE II: I diritti della persona nella transformazione della società (Session UNIRI-DIGITAL II: Personal Rights in the Digital Transformation of Society)

Exploring Digital Legal Landscape, University of Rijeka, Faculty of Law, 11th December 2020