.................................................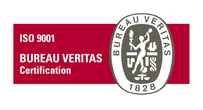 Integrated undergraduate/graduate university Study of Law
The Integrated undergraduate/graduate university Study of Law is carried out with the aim of educating lawyers who are trained to work in the judiciary, public administration, and economy. As a prerequisite to the existence and functioning of every modern state, there is a need for the training of professionals qualified to do judicial work in the judicial branch and the state attorney's office, to do the work of lawyers and public notaries, to do legal and administrative work in state administration, local and regional self-government, and in governing bodies of the European Union, to do legal work in companies, diplomatic and consular offices, and other work in the economy and administration.

Carrying out of the study programme through the integrated first and second level is in accordance with the requirements of the legal profession because it enables the entire theoretical and practical programme content to be covered; it is also in line with the dominant model of the Central European countries, that is, with the most recent experiences of educational university programmes in countries with similar legal culture and education system, such as Italy, Germany, Austria, and Hungary. This study programme is in accordance with the programmes of other faculties of law in Croatia with regard to the content of core courses, while at the same time it provides specific education in elective courses through which the Faculty aims to ensure recognisability, and enables national mobility of students and lecturers.

Upon completion of the Integrated undergraduate/graduate university Study of Law, the graduates are awarded the title Master of Laws(Mag. iur.). The enrolment quota for the Integrated Study of Law is 198 full-time students, citizens of the European Union, two full-time foreign students, and 50 part-time students, per year. Students graduating from this study programme can continue their education at postgraduate specialist studies at the Faculty, or at the Postgraduate Doctoral Study.

Excerpt from the Study Programme
Curriculum
Timetable of classes
Course and teaching repository
Exam dates
Guidelines and forms for writing and applying seminar papers and diploma theses
Documents of the right to use the academic title of Master of Laws
end faq