Research awards
PRAVRI awards its prominent researchers anually in two categories: the award for research excellence and award for the best research paper in a foriegn journal. The procedure and criteria for awarding are prescribed in the Decision on research awards of the Faculty of Law in Rijeka.

Awarded researchers:

Award for research excellence 2018 went to Prof. Dr. Edita Čulinović-Herc for her overall contribution to the research activities at PRAVRI, in particular for sucesfull completion of the project co-financed by the Croatian Science Foundation "Legal Aspects of Corporate Acquisitions and Knowledge Driven Companies' Restructuring" which was carried out in the period 2/2015 – 1/2019.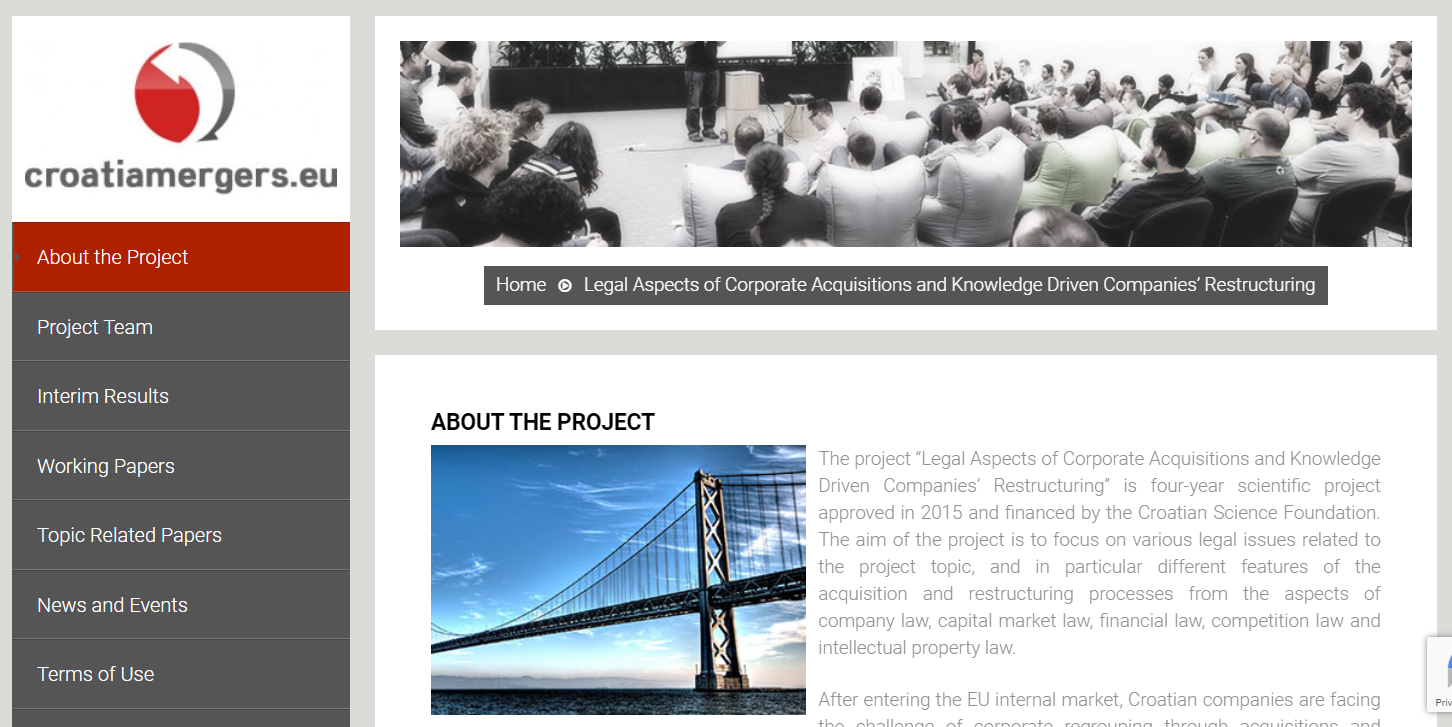 Awarad for the best research paper in foreign journal in 2018 went to Assist. Prof. Dr. Vanja Smokvina for his paper "Trasformazione del diritto del lavoro in Croazia dal 1990 fino ad oggi (passando per l'Unione europea)", Lavoro e diritto, 32 (2018) 3: 545-566.